Sophia Radisch | July 6, 1998
Sophia Radisch (born July 6, 1998)
is a Canadian Professional Independent Artist. She is a singer/songwriter/musician and actor from Ottawa, ON Canada. She is a member of CFM/AFM (Canadian & American Federation of Musicians); SOCAN (The Society of Composers, Authors, and Music Publishers of Canada); SAC (Songwriters Association of Canada); and CARAS (The Canadian Academy of Recording Arts and Sciences).
Sophia has worked and recorded live off the floor with Grammy Award Winning Producer, Rob Fraboni (The Rolling Stones, Bob Dylan, Bonnie Raitt, Eric Clapton, Joe Cocker). She has collaborated with Grammy Award Winning Producer, Narada Michael Walden (Whitney Houston, Mariah Carey).
She is a Gibson Guitar, Orange Amps, GHS Strings, Singular Sound and PreSonus Endorsee. She is sponsored by Whitney Howard Designs and American Hat Makers. Sophia is styled by Ruby Roxanne Designs and Adam Rose Tattoo.
Sophia has been confirmed for the iconic and legendary Canadian RBC's Bluesfest City Stage, 2021. She was scheduled to perform on this main stage; July 12, 2020. Ottawa RBC's Bluesfest is ranked in the world's top ten most successful music festivals (Billboard Magazine). Due to the Covid-19 pandemic, Sophia has been re-confirmed for Bluesfest 2021.
She has been chosen as "the face of Grindrod Amps 2017."
She attended NAMM 2017, as a part of the Grindrod Amps Team.
Sophia garnered recognition by the epic and legendary Guitar Player Magazine, and is celebrated in their "50 Year Celebration December 2017 Holiday Issue." She has been granted an author credit in Canadian Musician Magazine, where her guitar column "Finding Your Passion" is featured in the March/April 2018 edition. She is a panelist for Canadian Musician Magazine's guitar feature "The Young Guns" in the May/June 2018 issue. Sophia attended Canadian Music Week 2018, as a part of NWC's Canadian Musician Magazine team.
She performed on the Gibson Stage at the Gibson Showroom, CES show 2017 in Las Vegas, Nevada and on the Gibson Stage at the Gibson Showroom, NAMM show 2017 in Anaheim, California.
Sophia has made guest appearances at the Gibson Guitar/FOX5 Studios in Las Vegas, Nevada, and has performed at world renowned venues in Hollywood, California. She performed at the Guinness World Record "Longest Running Music Concert by Multiple Artists," which was awarded in 2018 by The Guinness Book of World Records.
She has been called a "musical prodigy." She first hit the music scene at age 13, and has written over 200 songs. Sophia has numerous accolades: nominated as "Best Young Songwriter" in the Toronto Independent Music Awards 2016; regional semi-finalist for her single "Heatwave" in the Canadian Broadcasting Corporation's Searchlight Contest, "Hunt For Canada's Best New Artist 2014." And, she won the "Rising Star" award at the Canadian Wire Magazine Awards 2013. http://www.vevo.com/watch/sophia-radisch/heatwave/QMAXQ1400119
Sophia is credited with being lyricist, composer, vocalist, and rhythm guitarist on both her album releases INTOXICATED (released September 1, 2014) and BEAUTIFUL SIN (released January 7, 2016). She co-produced her second album, alongside Glen Drover, formerly of Megadeth fame. Glen is Producer and Guest Guitarist on the album. Shawn Drover, is Guest Drummer. Both, formerly of Megadeth fame.
"Hot Blooded," a single off her second album BEAUTIFUL SIN. It remained on the top 10 most played songs on the DRT National Airplay Rock Chart for over 8 weeks.
https://www.youtube.com/watch?v=sD9XSBfzXxI
"…My songwriting tends to be soulful, sensual and fantasy-like in nature; driven by my passion for the guitar. I am influenced mostly, but not exclusively, by classic rock, alternative rock, R&B, Jazz and Soul. My music is an eclectic mix of genres, that is very alt rock/soul rock in nature. I follow my heart and intuition, and in this way, my musical gift speaks to me, and then I share it. And, that is how the creative process works for me…"
"Sophia's voice is tender, but it has a strength and passion of youth that will make you shiver! Each of the 13 tracks on "Beautiful Sin" is composed with smooth transitions and powerful rock hooks, and the lyrical content from this young woman is reminiscent of powerful female rockers. The new album also showcases a variety of rock and pop styles while retaining excellent continuity between tracks." Review by Kimberly Weiss, Band Reviews @ Music Connection Dayton "Sophia Radisch is the kind of songwriter and performer blessed with a golden voice and universal appeal who understands her musical vision and brings an undeniable talent to the process. She's a joy for any listener to discover – a soul trader in genuine energy, aiming straight for the heart. Sophia turns a watchful eye to the pageantry of emotion, the drama of love and the mysteries of everyday life with a disarming mixture of sincerity and cosmic insolence, unapologetically romantic, spinning golden threads of lyric and melody, each inflection and melisma planned and considered, each word tailored for meaning and effect. She delivers it all with carefree charm and nearly divine intuition. Her voice, at times so ethereal, is shot through by strength and sinew and just a hint of transient grit. The feeling is cut deep, leaving any listener thunderstruck and enchanted." Review by Rick Jamm, The Independent Music Magazine
Her body of work includes 3 professional songwriting collaborations with Music Hall of Fame songwriter, publisher, music journalist and producer, Larry Wayne Clark.
Composed at the tender age of 13, Sophia's original composition "I Can" was accepted into the Ottawa International Music Video Competition on August 19, 2012. It received great reviews by the panel of professional judges; including one judge announcing that "Sophia has a brilliant voice with a bright future ahead of her in the world of music."
https://www.youtube.com/watch?v=z3QPwXtIU9Q
Her music is aired internationally; on regional and local radio, terrestrial airwaves, internet radio and satellite radio. She has conducted interviews and performances on radio and television, and been featured in many music and entertainment magazines. She has toured across Canada, in the USA and in the UK. She is an MTV/VH1/VEVO Artist. Sophia has worked as a stage and film actor.
Sophia works as a producer of world renowned Director, Producer and Acting Coach Tom Todoroff's Intensive Training Course in Toronto, Canada.
Her original scores have been used in film, TV and commercials; and continue to be requested. Her original composition "Rain" was used in the Feature Film Thirteen Downs, as she performed her original song, in character. Sophia has been cast, many times, as a lead actor, in theatrical productions, short films, commercials productions and a feature film. In the feature film "Thirteen Downs," she is cast as the lead character. The film premiered and opened The Canadian, Ottawa International Film Festival 2012, on August 16th.
https://www.youtube.com/watch?v=MUxJzZPrgXE
The PSA "The Helping Hand" won a short film award in Toronto; one of Canada's major music and film cities. Sophia was cast as the lead character; a short film on anti-bullying.
http://www.youtube.com/watch?v=AiEdFZuJMFM
In the Short Film "Home Coming," Sophia was cast as the lead character. The film won 3rd place Audience Choice Award, at the Digi 60 Film Festival. It was released January 13, 2012 at the Ottawa International Film Festival.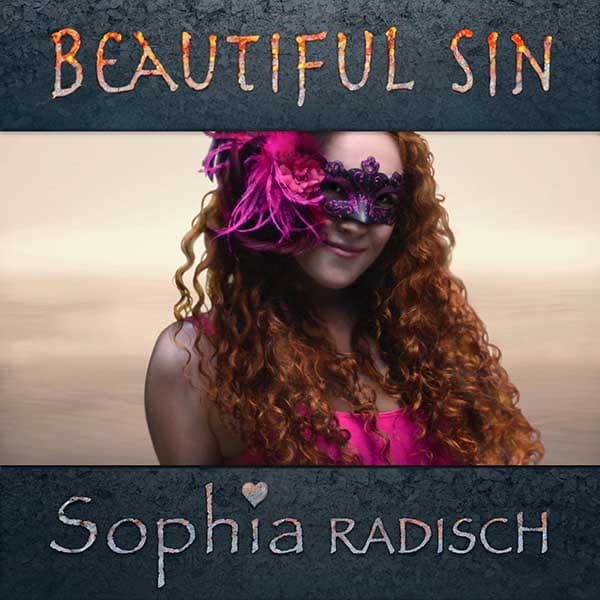 Sophia is a wonderful actor to work with, she takes directions really well and comes prepared understanding her character. She likes to fully understand her character and what the character needs to achieve in front of the camera. She is also able to adapt to changes on set, besides the talent her outgoing personality made her a favourite on set, and all the crew members took great pleasure in working with her. I have high hopes for her. richmond.obeng@gmail.com Writer/Director/Producer "The Helping Hands" PSA Anti-Bulling
I had the pleasure of being the cinematographer for a number of Sophia's auditions and I feel she is one of the most talented young actors and singers I have seen. I truly feel that she is the future for Canadian music industry. she has a professional work ethic that reflects someone well beyond her years. her youthful and bubbly personality makes her a joy to work with.
Sophia arrives prepared and rehearsed. She takes direction quickly, and her enthusiasm is infectious. She is well-liked by everyone, and she works hard.
Sophia Radisch is a highly talented and dedicated individual whose passion for a quality product is contagious to those around her. Her dynamic personality and wide range of abilities allows her to be suitably cast for a variety of roles ranging from comedy to drama. Sophia's professionalism is refreshing and working with her is always a satisfying experience!
Sophia's natural charisma and drive lead me to cast her in "Thirteen Downs". Her ability to take direction and use the motivation she was given to develop her character, during her audition and on set, made it that much exciting to work with her. Even at the young age of 13, she was able to demonstrate professionalism, raw emotion and striking talent, musically and theatrically. Sophia is a natural born performer. karim@splitklips.com
Sophia Radisch. Remember that name. She's a singer, a songwriter and an actress whose many gifts are filtered through a sunburst of pure energy that makes you wonder what they're feeding 14-year-olds these days! That's right, fourteen, and she's already got it going on. Not just another karaoke-glutted parrot, Sophia knows who she is and won't relax until the whole world gets it. She's centred, smart, funny and, in my opinion, a star. It will be joyous thing to watch this career, and this vibrant young life, unfold.
Sophia blows my mind. She's 14 going on 25. She's got a "look," but much more importantly, she has the talent. She's smart and ballsy (and utterly charming on stage); she can act dramatic parts with total conviction, sing from the heart, and make the world fall in love with her. Five or six years from now, when the world does know about her, I'll be proud to say I gave her her first glass of wine!
Cheers, love — Richard, with admiration and affection. Richard